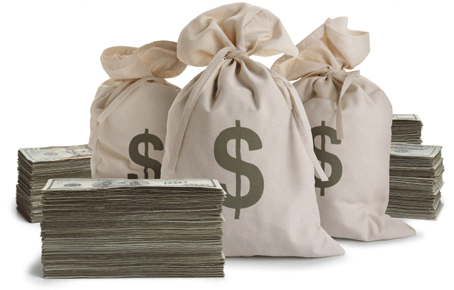 If you're shopping for an expensive home or searching in a hot real estate market, you may find that the amount you need to borrow exceeds the loan limits for traditional loans.
Your best option could be a jumbo loan, which allows you to borrow a larger sum of money for a property than a conforming loan. A conforming loan is a mortgage that "conforms" to Fannie Mae and Freddie Mac requirements regarding credit, debt and loan size.
Jumbo mortgages and conforming home loans have many similarities, but there are some key differences to be aware of, including the amount of down payment, cash reserves and credit score you'll need to qualify.
What is a jumbo loan?
A jumbo mortgage, or jumbo loan, is a home loan that's bigger than the loan limits set by Fannie and Freddie. Also called a non-conforming mortgage, jumbo loans are considered riskier for lenders because these loans aren't guaranteed by Fannie and Freddie, meaning the lender is responsible for any and all losses if a borrower defaults.
Jumbo loans are typically available as both fixed rate and adjustable rate and come with a variety of terms. They can be used for primary residences or investment properties and second homes.
When you're choosing a mortgage, you may need a jumbo loan if the amount exceeds limits for conforming loan limits in your county. A conforming loan is a mortgage that "conforms" to Fannie and Freddie's requirements regarding credit, debt and loan size.
Jumbo loans vs. conforming loans
The key difference between a jumbo mortgage and a conforming loan is the size of the loan. A few other factors can differentiate jumbo loans from conforming loans.
Potentially higher interest rates
Jumbo interest rates may be slightly higher than those on conforming loans, depending on the lender. However, many lenders can offer jumbo loan rates that are competitive with conventional loans, and some may even offer slightly lower rates depending on market conditions, so make sure to shop around.
Heftier down payment
While it's become easier to get away with smaller down payments on conforming loans, jumbo loans will require a higher down payment. The minimum down payment for a jumbo mortgage is 10% for most lenders, says Jim Sahnger, a mortgage broker with Schaffer Mortgage Corporation in Palm Beach Gardens, Florida. SoFi is one such lender. For jumbo loans up to $1 million, Wells Fargo permits down payments of 10.1% with no private mortgage insurance, says Eric Gotsch, area sales manager for Wells Fargo Home Mortgage. Other lenders, such as US Bank, require at least 20% down.
Higher closing costs and fees
The loan is bigger and there are some extra qualifying steps, which means higher costs at the closing table.
Qualifying for a jumbo loan
Underwriting criteria for jumbo loans are stricter because they are larger and riskier for lenders.
Credit score
Most lenders require your FICO score to be higher than 700, and sometimes as high as 720, if you're in the market for a jumbo loan, Sahnger says. He observes some lenders go as low as 680, but that's usually the minimum.
Debt-to-income ratio
Your debt-to-income ratio is also considered to ensure you don't become over-leveraged, though lenders tend to be somewhat flexible when considering this factor, Sahnger says, especially if you have plentiful cash reserves. However, some lenders have a hard cap of 45%, he says.
Cash reserves
You're more likely to be approved for a jumbo loan if you have enough cash in the bank. Gotsch says jumbo loan borrowers may need to show they have enough cash reserves to cover one year of mortgage payments.
Documentation
To prove your financial health, you'll need extensive documentation, perhaps more than for a conforming loan. You should be prepared to hand over your full tax returns, W2s and 1099s when applying, in addition to bank statements and information on any investment accounts, Gotsch says.
Appraisals
Some lenders may require a second appraisal of the home you're planning to purchase.
Loan limits
The loan limit for conforming loans varies by county because some real estate markets are much pricier than others. For 2017, the conforming loan limit for one-unit homes in most counties nationwide is $424,100. However, in "high-cost areas," especially in the Northeast and on the West Coast, conforming loan limits are expanded to $636,150 since higher home prices are the norm.
The Federal Housing Finance Agency, which sets the loan limits for conforming mortgages, allows even higher loan amounts in Alaska, Hawaii, Guam and the U.S. Virgin Islands. The county with the highest conforming loan limit is Honolulu, Hawaii, where only mortgages above $721,050 are considered jumbo loans.
Aurthur Credit: Emily Crone